Here we have a review of Mercedes GLS vs BMW X7, and it helps to know which SUV wins on paper.
EXTERIOR DIMENSIONS (All dimensions are in mm)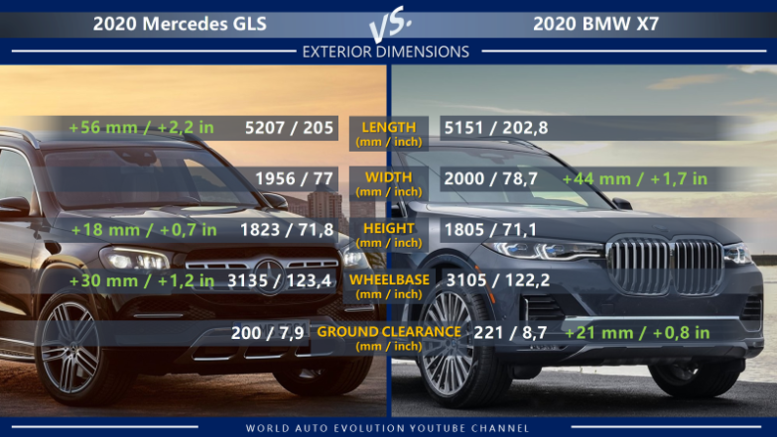 Mercedes GLS/BMW X7 have dimensions as 5207/5151 long, 1956/2000 wide, 1823/1805 high, 3135/3105 long wheelbase and 299/221 high ground clearance.
Luggage space and weight (VDA)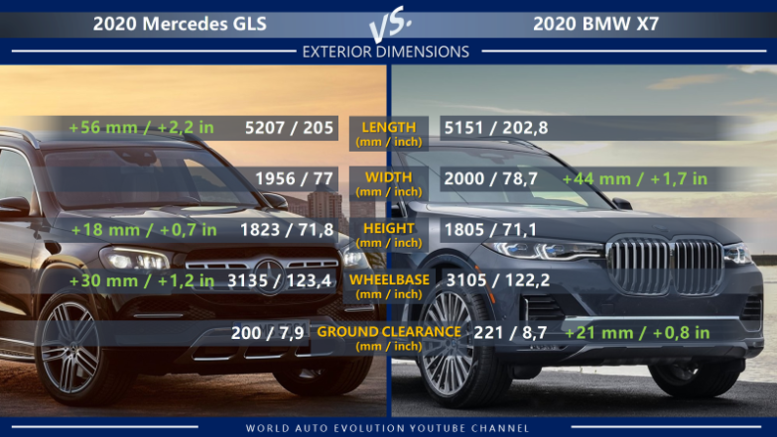 Mercedes GLS and BMW X7 have luggage volume (Seats up) of 680 liters and 750 liters respectively, and have luggage volume (seats down) of 2400 liters and 2120 liters respectively.
ENGINE PERFORMANCE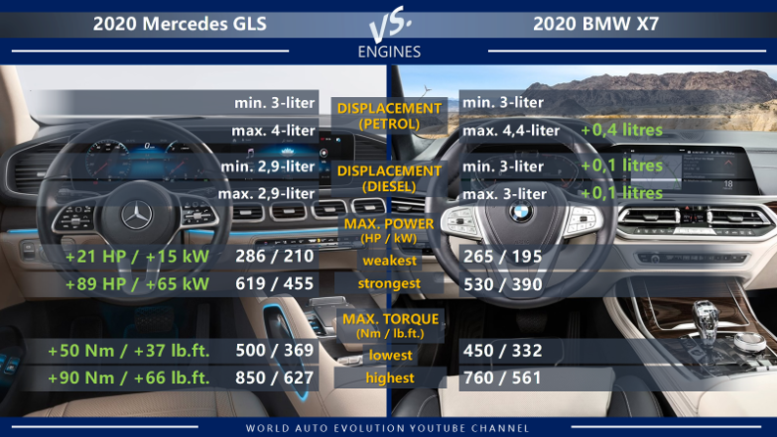 The engine powers of Mercedes GLS and BMW X7 ranges from 286 HP to 619 HP and 265 HP to 530 HP respectively. Maximum torque of Mercedes GLS and BMW X7 is available from 500 Nm. to 850 Nm. and 450 Nm. to 760 Nm. respectively.
The slowest variant of Mercedes GLS and BMW X7 reaches same top speed of 227 km/h, and fastest ones reach top speed of 280 km/h and 250 km/h respectively. Both SUV's slowest variants accelerate 0-100 km/h in 7 seconds. GLS fastest version takes 4.2 seconds for 0-100 km/h acceleration and as that of X7's, it takes 4.7 seconds.
PRICE COMPARISON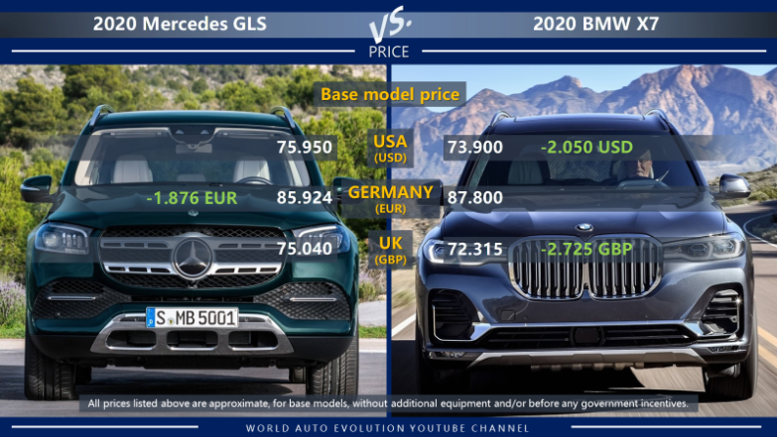 Both SUVs have different price in various countries but it would be fair to say that BMW X7 base model is comparatively affordable in most countries. Exceptions are still there.